Purple flowers and plants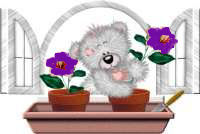 Thank you for visiting Purplebear's Purple Flowers and Plants. Our web site's devoted to pictures of purple flowers and plants as well as information about them, other garden photos and our hummingbird blog. We plan to keep adding to our existing collection of purple flowers and garden pictures as we have more photos to do so. We're including a lot of information about each of the flowers as well. We thought it might be helpful to explain some garden terms, include some gardening tips and we've added a Zone map for those of you who might want to reference them. The Flower Directory will show you where you can find everything and will let you know when we've added new pictures, information and pages.

Spring flowers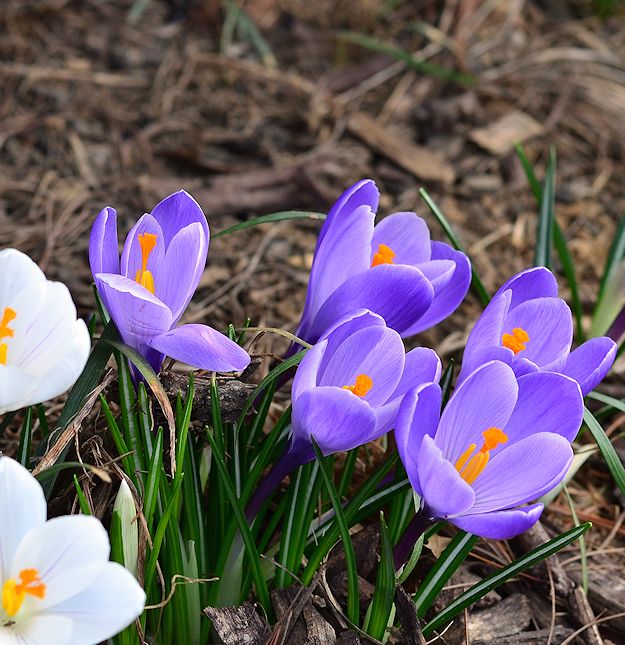 Spring's a favorite time of the year for those of us who love our gardens. First Spring flowers to bloom in our garden are the Clementine salmon rose, followed by crocus, daffodils, tulips, wood hyacinth, then allium. Our astilbe, balloon flowers, Lily of the valley, penstemon, Russian sage, salvia, scabiosa and other perennials will be starting to grow, too. Spring's also the time we get the annuals we want for our containers and flower beds to add color and more importantly plants for our hummingbirds and butterflies. We usually plant agastache, cardinal climber vine and salvia black and blue for the hummingbirds because they seem to like them the best.
Below are gift ideas from our Zazzle store for the purple flower lover or gardener in your life.
Popular Purple Flowers
Below are just some of the popular purple flowers we feature on our site. Click any of the photos and they'll take you to that page where you can learn more about that specific purple flower. You can also access our other flower and garden pictures through our flower directory. Thank you for visiting our site. We plan to keep making the site larger with more photos and information on a variety of purple flowers for your future use.