Purple flowers and plants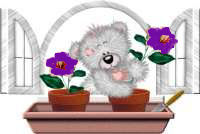 Thank you for visiting Purplebear's Purple Flowers and Plants. Our web site's devoted to pictures of purple flowers and plants as well as information about them, other garden photos and our hummingbird blog. We plan to keep adding to our existing collection of purple flowers and garden pictures as we have more photos to do so. We're including a lot of information about each of the flowers as well. We thought it might be helpful to explain some garden terms, include some gardening tips and we've added a Zone map for those of you who might want to reference them. The Flower Directory will show you where you can find everything and will let you know when we've added new pictures, information and pages.

Winter is the time to plan for Spring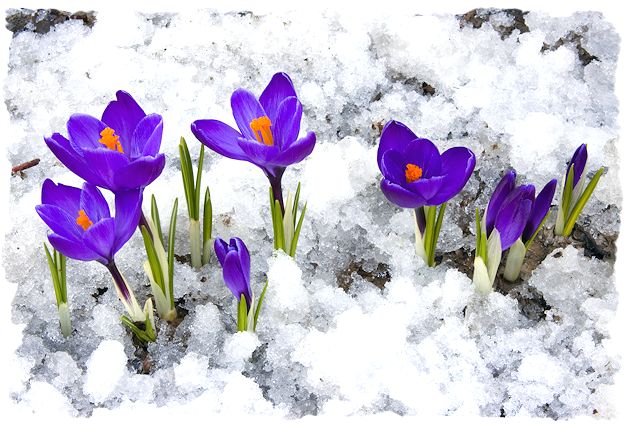 Winter is the time of year we start planning for what we want to do in our garden in the Spring. We think about what new perennials we may want to try or replace. This year we plan to change our butterfly bush from a Buddleia davidii var. namhoensis 'Mango' (a low growing purple variety) to the kind we used to have, which was a Buddleia davidii var. 'Pink Delight' (a pinkish, lavender variety that grew to about 8 feet tall). Unfortunately it got destroyed when we had a really bad storm. We decided to experiment by replacing it with the low growing purple type but realized we liked the 'Pink Delight' variety so much more.

We also use Winter to see if there are any seeds we want to purchase so we can start growing some plants inside to get an early start. It's also a good time to think of what type of annuals and container plants you may want for the coming season.
Popular Purple Flowers
Below are just some of the popular purple flowers we feature on our site. Click any of the photos and they'll take you to that page where you can learn more about that specific purple flower. You can also access our other flower and garden pictures through our flower directory. Thank you for visiting our site. We plan to keep making the site larger with more photos and information on a variety of purple flowers for your future use.