Purple flowers and plants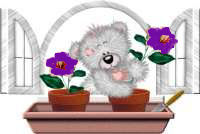 Thank you for visiting Purplebear's Purple Flowers and Plants. Our web site's devoted to pictures of purple flowers and plants as well as information about them, other garden photos and our hummingbird blog. We plan to keep adding to our existing collection of purple flowers and garden pictures as we have more photos to do so. We're including a lot of information about each of the flowers as well. We thought it might be helpful to explain some garden terms, include some gardening tips and we've added a Zone map for those of you who might want to reference them. The Flower Directory will show you where you can find everything and will let you know when we've added new pictures, information and pages.

Fall is bulb planting time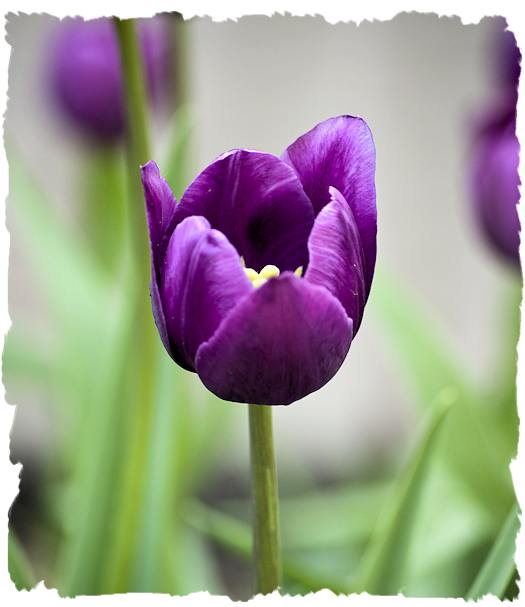 Fall is the time to plant bulbs
for your Spring blooming flowers. Flowers such as tulips, hyacinths, crocus, daffodils and allium are just some of your choices. Planting bulbs is a fairly simple process, usually the package tells you how deep to dig the hole and how to space them. We like to dig the hole to the recommended depth, soften the soil in the bottom of the hole and always place the root side down. Another good tip about spring bulb flowers such as crocus, daffodils and tulips is after they are done blooming let them die off naturally. if you cut them off they probably won't bloom the next year.
Shopping ideas

Popular Purple Flowers
Below are just some of the popular purple flowers we feature on our site. Click any of the photos and they'll take you to that page where you can learn more about that specific purple flower. You can also access our other flower and garden pictures through our flower directory. Thank you for visiting our site. We plan to keep making the site larger with more photos and information on a variety of purple flowers for your future use.
Custom Search